Top of page
---
It is the text from here.


International Telephone Service Contract
Once your telephone subscription begins, or after subscription rights are transferred to you, you will be able to make international calls.
Subscribers who don't require international telephone service can cancel it by calling the International Telephone Service Suspension Center at 0120-210364, toll free.
If you relocate after you have cancelled your international telephone service and your number changes, please contact the Suspension Center to continue suspension of international telephone service.
Major Country Codes

Country
Code
Australia
Brazil
Canada
China
France
Germany
Hong Kong
India
Indonesia
Iran
Israel
Italy
Korea (Rep. of)
61
55
1
86
33
49
852
91
62
98
972
39
82

Country
Code
Malaysia
The Netherlands
New Zealand
Peru
Philippines
Singapore
Spain
Sri Lanka
Taiwan
Thailand
U.K.
U.S.A.
60
31
64
51
63
65
34
94
886
66
44
1

| | |
| --- | --- |
| • | Public telephones that can make international calls have "International & Domestic" displayed on the telephone screen. |




Please contact individual telecommunications carriers if you do not wish to use domestic telephone services provided by companies other than NTT West.
Other general inquiries
Please contact individual telecommunications carriers.




These numbers can be called from most public phones without telephone cards or coins.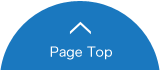 ---