Top of page
---
It is the text from here.



February 6, 2013
FOR IMMEDIATE RELEASE




Financial Statements for the Nine Months Ended December 31, 2012






For inquiries, please contact:
Takashi Sasaki or Yusuke Umeda
Accounting Section, Finance Division
Nippon Telegraph and Telephone West Corporation
Tel: +81-6-4793-3141
E-mail: kessan-info@west.ntt.co.jp



PDF Download(PDF Type 138KB)





You will need to have the Adobe Reader to view the PDF file.
Download the latest version here.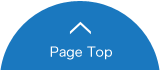 ---